We Make the Complex, Simple
We are an independent insurance broker based in Hull, East Yorkshire, specialising in helping small to medium sized businesses
We offer a wide range of insurance products for your Small to Medium sized business.
East Yorkshire Ins Brokers are an independent insurance broker based in Hull, East Yorkshire.  East Yorkshire Ins Brokers provides a personal service for a variety of insurance products for small to medium sized businesses in Hull, East Yorkshire and the surrounding area.  When speaking to us you will not need to complete a generic online form or speak to a call centre, you will speak to an experienced insurance professional. Contact us today on 01482 968115 to discuss your business, charity or property insurance.
We are here to help you with any questions or concerns
The Benefits of Using an Insurance Broker
Insurance brokers are experts in their field
Access to a variety of different insurance markets
Niche requirements can't be met by comparison sites
Insuring a business is complex with lots different policies and covers available
You can be confident your cover is correct
"We were having real trouble even understanding our previous brokers, and forget about actually communicating with them! John has been a life-saver for us - he is not only quick and easy to get in touch with, he is REALLY CLEAR! And a really nice bloke on top - can highly recommend"
"Impressed with this company, very personal experience and attention to detail, not something most of us want to think about but these people make it easy. "
"John was super helpful to me in my enquiry for Personal indemnity insurance. My needs were a little more complicated than average, however, John was able to seek the answers to my questions and settle my anxieties around certain anomalies. He was reassuring, professional and open. John found me a great price for what I required and I am extremely happy with the outcome. I would definitely recommend."
"John was fabulous, proactive and managed to get me a great deal. He was very responsive to any questions. Will definitely use him again in the future."
East Yorkshire Ins Brokers Ltd was founded in 2020 by Managing Director John Roberts and acts as an Appointed Representative of TEn Insurance Services. The company is based in Hull, East Yorkshire and specialises in helping small – medium sized businesses
John has over 10 years of experience within the insurance industry.
Thanks to TEn Insurance Services, East Yorkshire Ins brokers are part of an independent broker network with various different insurance markets, meaning no matter what your insurance needs are we can assist your small – medium sized business.
As an independent insurance broker in Hull, East Yorkshire Ins Brokers are delighted to be able to give something back to the community and support North Ferriby FC for the 2020-2021 season!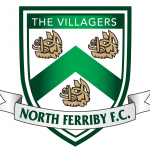 Let's Talk About Your Insurance Requirements
It all starts with a no-obligation chat